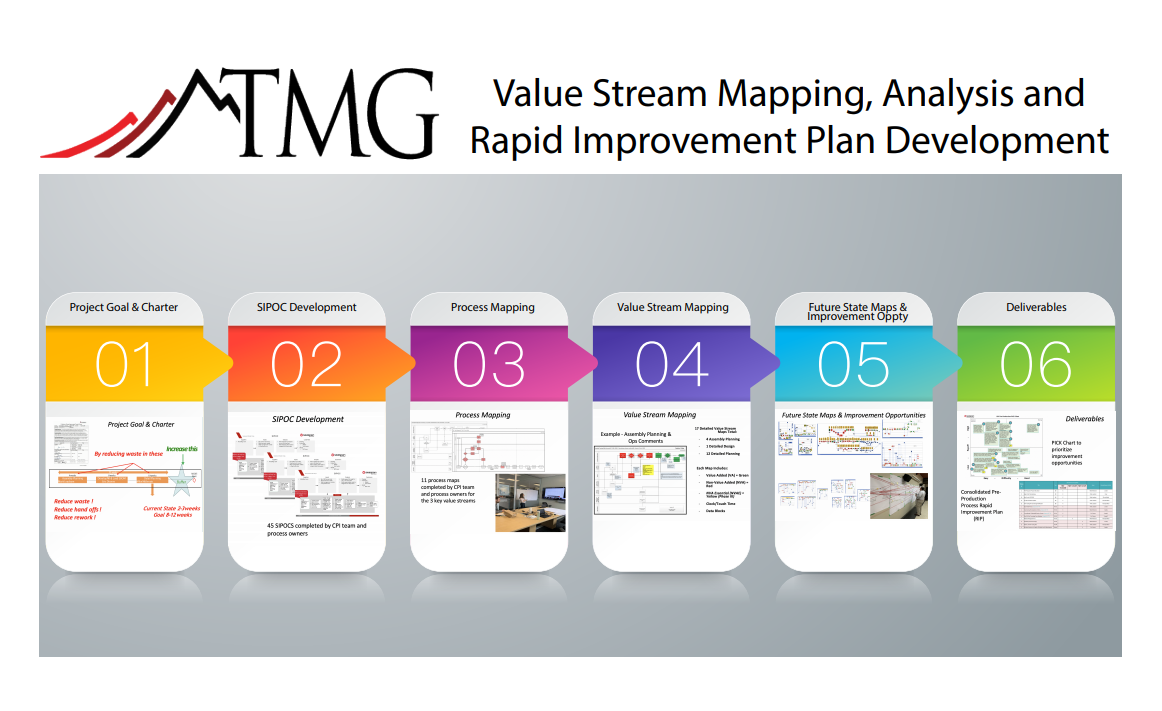 TMG's 2020 Q3 TMG Update
Spotsylvania, VA – October 2, 2020 – As 2020 continues to surprise us with plot twists and unexpected events, TMG remains positive about our market position and setting ourselves up for a successful 2021.  Q3 was an incredibly productive time for our Team.  We applied our expertise to help our partners in Jacksonville, FL, by conducting Rapid Improvement Events and in Vancouver, BC, we helped our client virtually with Value Stream Mapping, Analysis & Rapid Improvement Plan Development projects.  We have honed our Continuous Improvement skillset and developed new skills in the ever-changing world of virtual tools for training, mapping, team facilitation, and program management.  As the world around us continues to evolve, TMG remains committed to providing World-Class results to help our partners reach their goals and adapt to whatever circumstances lie ahead.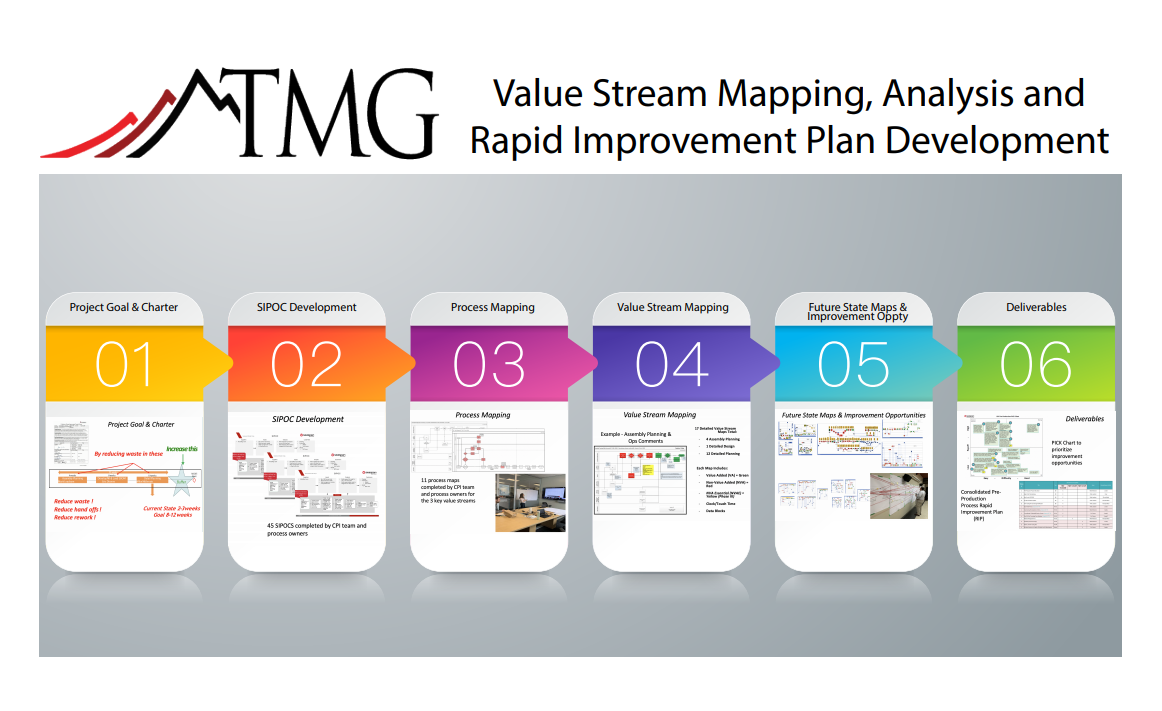 In our work over the last several months, we have applied the TMG Tools to some unique dynamics to help our partners address some critical issues facing their businesses.  Both Seaspan projects have addressed "above-the-shop-floor" issues that many organizations face today, especially in a social distancing and "work-from-home" environment.  We first examined the Pre-Production Planning Process, where we identified a considerable number of hand-offs, reviews, and other communication exchanges that led to delays and incomplete work-packages being passed on to Production.  By mapping out the process, identifying internal suppliers and customers, conducting a Value-Added vs. Non-Value-Added analysis, and defining the core success metrics, the Team was able to decrease the overall touch time by ~50%.  Based on this analysis, the Project Team was able to develop a one year Rapid Improvement Plan to impact further this process that consists of "Just-Do-Its" (30 Day Changes), Rapid Improvement Events (3-4 Month Projects), and DMAIC Projects (6 Month Complex Projects). In addition, they are able to ensure accountability and sustainment of the Rapid Improvement Plan via a Program Management Plan.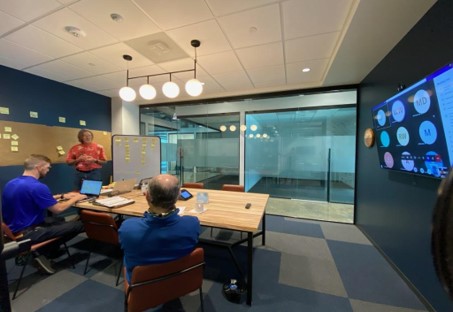 Our project with Seaspan was focused on their Supplier Integration and Management process. We dubbed the Supplier Team Performance Improvement Program to establish a Leader to Lead/Prime and Subcontractor relationship and apply TMG's Heartbeat Leader Toolkit to create an engaged relationship between Seaspan and their Suppliers.  After conducting a Value Stream Mapping and Value-Added vs. Non-Value-Added analysis, the Team was able to identify and address Waste in both the transactional and work execution processes, then clearly define Roles & Responsibilities and core success metrics for each step of the process.  As is the case in most relationships, it is the Leader's responsibility to create an environment for the Led, or Supplier, to succeed. An Engaged relationship with our Suppliers will generate more value for our customers, on schedule, under budget, with good quality and safely.  This project will result in a Rapid Improvement Plan, with items to be addressed by both Seaspan and their supplier, to create and maintain a mutually beneficial and engaged business relationship.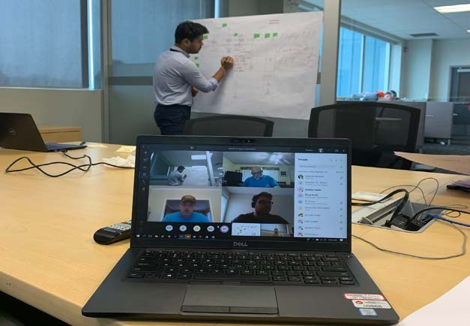 In Jacksonville, FL, our Team continues to provide Continuous Improvement support and applying best practices from years of experience in the manufacturing world to help KME America, Inc. develop and implement World-Class production and inventory management systems through a series of Rapid Improvement Events.  Once these systems are in place, the Team will conduct a 5S event to ensure all the gains and improvements are sustained long-term, and the KME Team will realize those benefits in terms of cost, schedule, quality, and safety.  Being our only "Away" Game, this has provided some "normalcy" for some of us who haven't traveled since early March, and the rest of us await the day when we too get to check-in for our next flight.
Closer to home, TMG continues our proud partnership with New Horizons Regional Education Centers as the Program Management Team for the Good Life Solutions Program.  NHREC provides the Peninsula's school divisions with specialized educational programs and services that support the development of a world-class workforce by offering vocational training and education to high-school students.  The Good Life Solutions Program connects Hampton Roads' Employers with a qualified entry-level talent pool of graduates with not only technical skills but also good work ethic, consistent attendance, and those eager to build on the foundations they learned through the programs at NHREC.  By joining the GLS Program, Employers pledge to hire and retain these young men and women for at least one year.  Building on the past three years of success, the GLS Program is expanding from the construction, auto repair, and manufacturing industries to include Health Care and Emergency Services to be more inclusive of all the program tracks offered to New Horizons' students.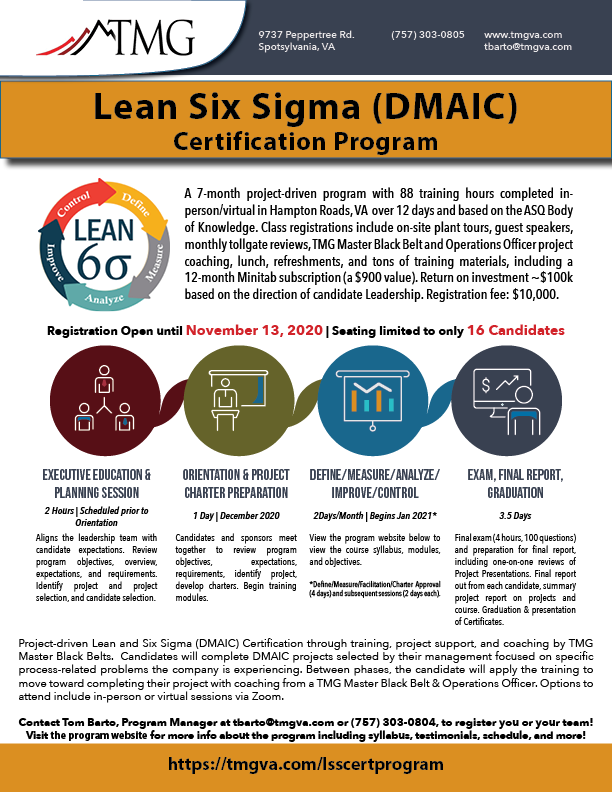 As we enter the last Quarter of 2020, the TMG Team continues to search for better ways to support our partners' needs as the world adapts around us.  Our Team of Master Black Belts completed an overhaul of our Lean Six Sigma DMAIC Certification Program, which now includes modules on Project Management and Team Facilitation and adapted the curriculum, demonstrations, and exercises to fit a completely virtual "classroom."  We are preparing to launch both virtual and in-person classes starting in January 2021.  Our Leader Performance Improvement program will be more critical and timely as our partners realize the challenges of managing a remote workplace and developing a World-Class Talent Acquisition & Retention system in a post-COVID era.  Continuous Improvement services will always be necessary while processes and workplaces evolve, adjusting to unknown impacts on Suppliers and Customers. We help companies to "see" the process, understand the key process steps, and core success metrics, all through our Leader Performance Improvement Program.
Driving forward into Q4 and beyond, TMG remains committed to our "Why?", Giving Leaders the Courage to Lead High-Performing Teams!