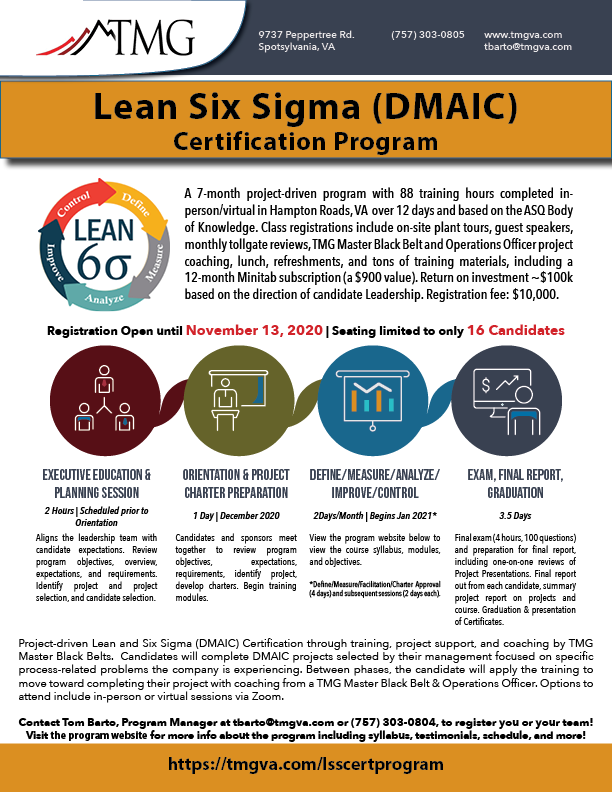 The TMG 2021 Lean Six Sigma Certification program is now open for registration.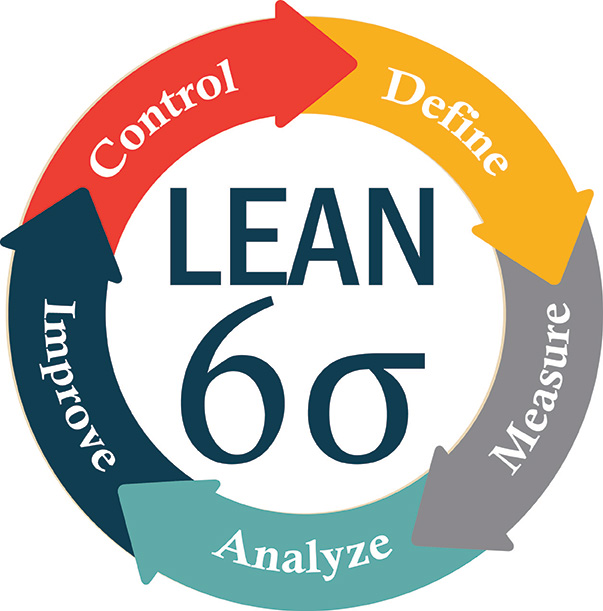 This 7-month project-driven certification program includes 88 training hours that can be completed in-person/virtual in Hampton Roads, VA  over 12 days and is based on the ASQ Body of Knowledge. Class registrations include on-site plant tours, guest speakers, monthly tollgate reviews, TMG Master Black Belt and Operations Officer project coaching, lunch, refreshments, and tons of training materials, including a 12-month Minitab subscription (a $900 value). Return on investment ~$100k based on the direction of candidate Leadership.
Find out more, view testimonials, course information, and download the flyer by visiting the program site: https://tmgva.com/lsscertprogram/
Ready to register? Fill out the form below!