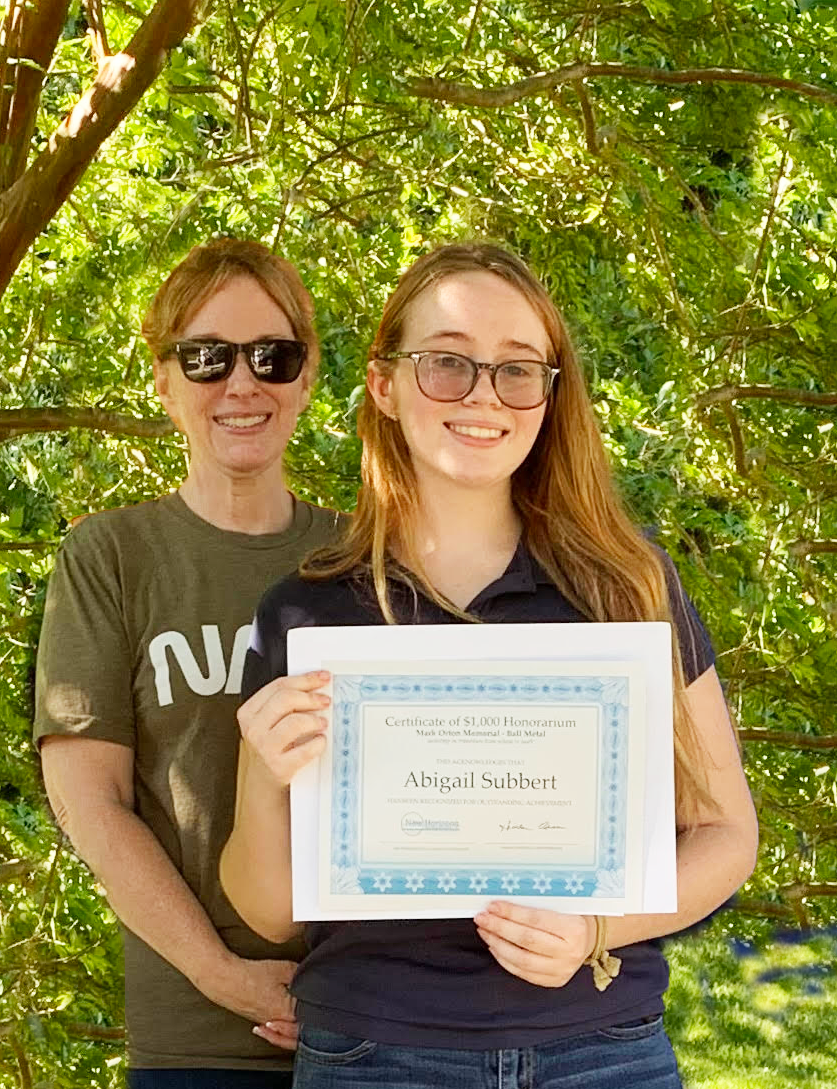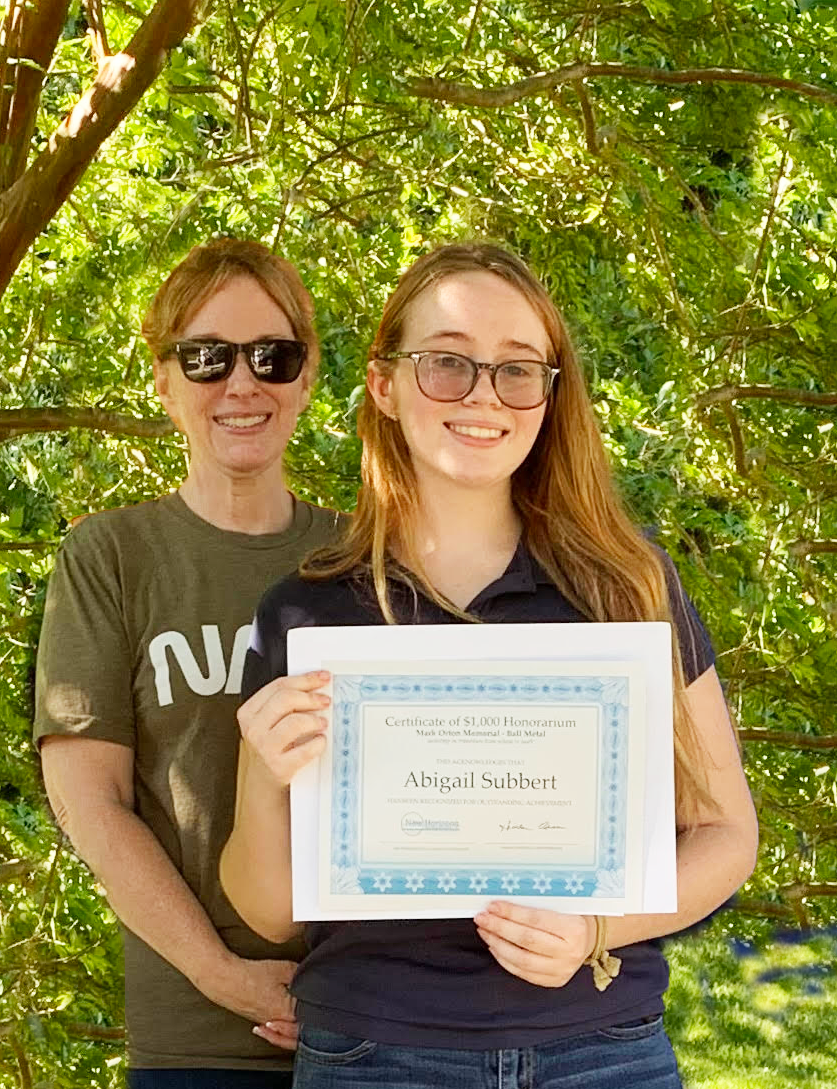 WILLIAMSBURG, VA – JUNE 23, 2020 – On June 23, Abigail "Abby" Subbert was presented with the 2020 Mark Orton Honorarium Award. This year's ceremony was different than the ones in the past, as this ceremony was held at her home. COVID-19 made it difficult for Abigail to be honored together with her peers. Instead, she was received her scholarship with her parents by her side.
In attendance were Casey Roberts, Executive Director of New Horizons; Joe Barto, President of TMG; Steve Chando, Plant Manager of Ball Metal; and honored guest, Kathy Orton, widow of Mark Orto, whom the scholarship was named. Mark was the Plant Manager at Ball Metal in Williamsburg, who passed away in March of 2015. It is always very emotional to remember Mark and share his story, which inspired so many of us. With the scholarship program in Mark's name, our passion is re-ignited every year as we recognize young people who are just beginning the life he lived.  Mark's spirit continues to Lead by Example.
Our presentation to Abby was only 1 of 5 to be hand-delivered to the recipient's homes.
Below are the 2020 Orton Scholarship Awardees, the programs they completed, and the high school from which they graduated:
Abigail Subbert–Precision Machining (Lafayette High School – Williamsburg, VA)
Noah Wesselman–Mechatronics (Warhill High School – Williamsburg, VA)
Lyssa Loffredo–Welding (Woodside High School – Newport News, VA)
Shane Hanrahan–Precision Machining (Jamestown High School – Williamsburg, VA)
Dylan Jaquysh–Welding (Gloucester High School – Gloucester, VA)
What makes this presentation more special is that we presented Abby's award at the end of her first day of work at Ball Metal.  She joins another Mark Orton Honorarium recipient winner from last year.
As TMG's Founder and President, Joe Barto said, "(This) is my favorite day of the year… it is "WHY" the Good Life Solution Program is so important…it's when you feel the energy from young people like Abby and her family under a tree in their front yard at the end of her first day of living the Good Life at Ball Metal."
For more information on the Good Life Solution Program, contact: Danny Barto at dbarto@tmgva.com.