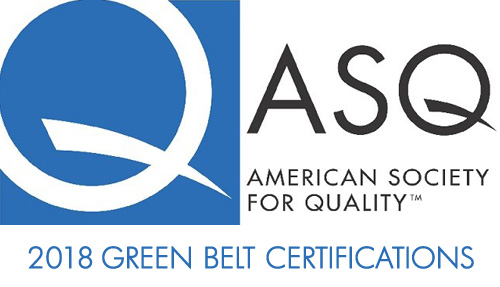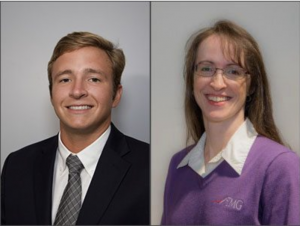 Hampton, Virginia – The Certification Board of ASQ is pleased to announce that Daniel W. Barto and Lori A. Gelinas have each completed the requirements to be named an ASQ-Certified Six Sigma Green Belt, or ASQ SSGB.
As such, Daniel W. Barto and Lori A. Gelinas have each reached a significant level of professional recognition, indicating a proficiency in and a comprehension of Six Sigma principles and practices.  Individuals who earn this certification are allowed to use "ASQ SSGB" on their business cards and professional correspondence. "Earning an ASQ certification is more than a great accomplishment – it's a formal recognition of professionals that they have demonstrated an understanding of, and a commitment to, quality practices in their field," said ASQ Chair Cecilia Kimberlin. "This distinction represents an investment in ones future and provides a competitive advantage to those who earn ASQ certifications."
In order to sit for the Six Sigma Green Belt (SSGB) examination, an individual must have three years of work experience related to the Body of Knowledge. Certified SSGBs apply tools and techniques from the DMAIC model (define, measure, analyze, improve and control) while working on Six Sigma projects under the supervision of a Black Belt.
Since 1968, when the first ASQ certification examination was administered, more than 190,000 individuals have taken the path to reaching their goal of becoming ASQ-certified in their field or profession, including many of who have attained more than one designation.
ASQ Press Release – Daniel Barto and Lori Gelinas (PDF)