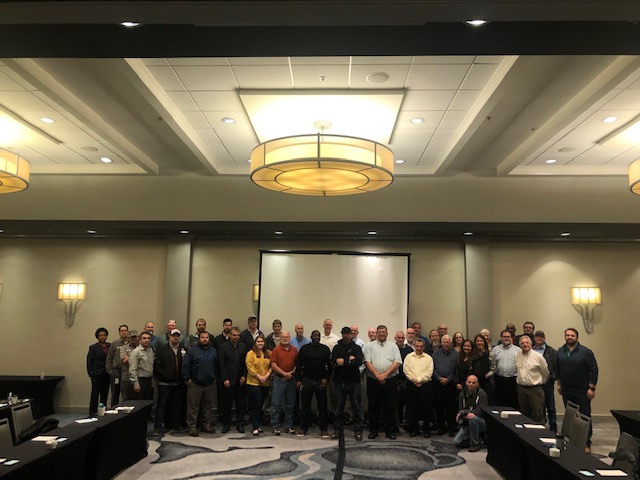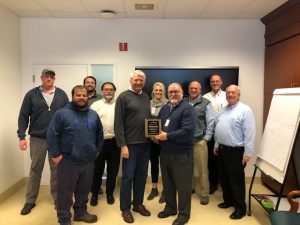 December 17, 2019 – In July of 2018 Plasser American Corporation partnered with TMG to embark on their journey to consistent perfect performance. Plasser American, a heavy manufacturer of railroad maintenance machines located in Chesapeake, Virginia, understood that in order to achieve their full growth potential, they could not simply just work harder. To quote Plasser American President, Thomas Blechinger, "In order to maintain and ultimately increase our market share through this growth we can no longer go about our business in the same ways we've done in the past, instead it will require change. A change in behaviors and a change in our actions".
Utilizing the TMG team, led by Program Manager – Kevin Barto, Plasser American has transformed how they do business over the last 18 months. The scope of work included re-organizing the corporate structure to eliminate silos and focus on the value streams, creating goal alignment from the president to the individual teammates on the floor, 3 Kaizen events, design and implementation of a Daily Management System, 45 leaders trained and coached on building team engagement and solving daily problems to root cause, 3 certified six sigma green belts and the completion of 4 DMAIC projects resulting in Total Project Impact in Dollars of ~$298,500.
On December 17, 2019, TMG successfully transitioned all systems internally to Plasser American and has declared the "Mission Complete". This has truly been a symbiotic partnership, and special thanks to the Plasser American leadership team for their engagement and dedication to the pledge they took in January 2019 – "I am a Leader, My Team Plays to WIN!".