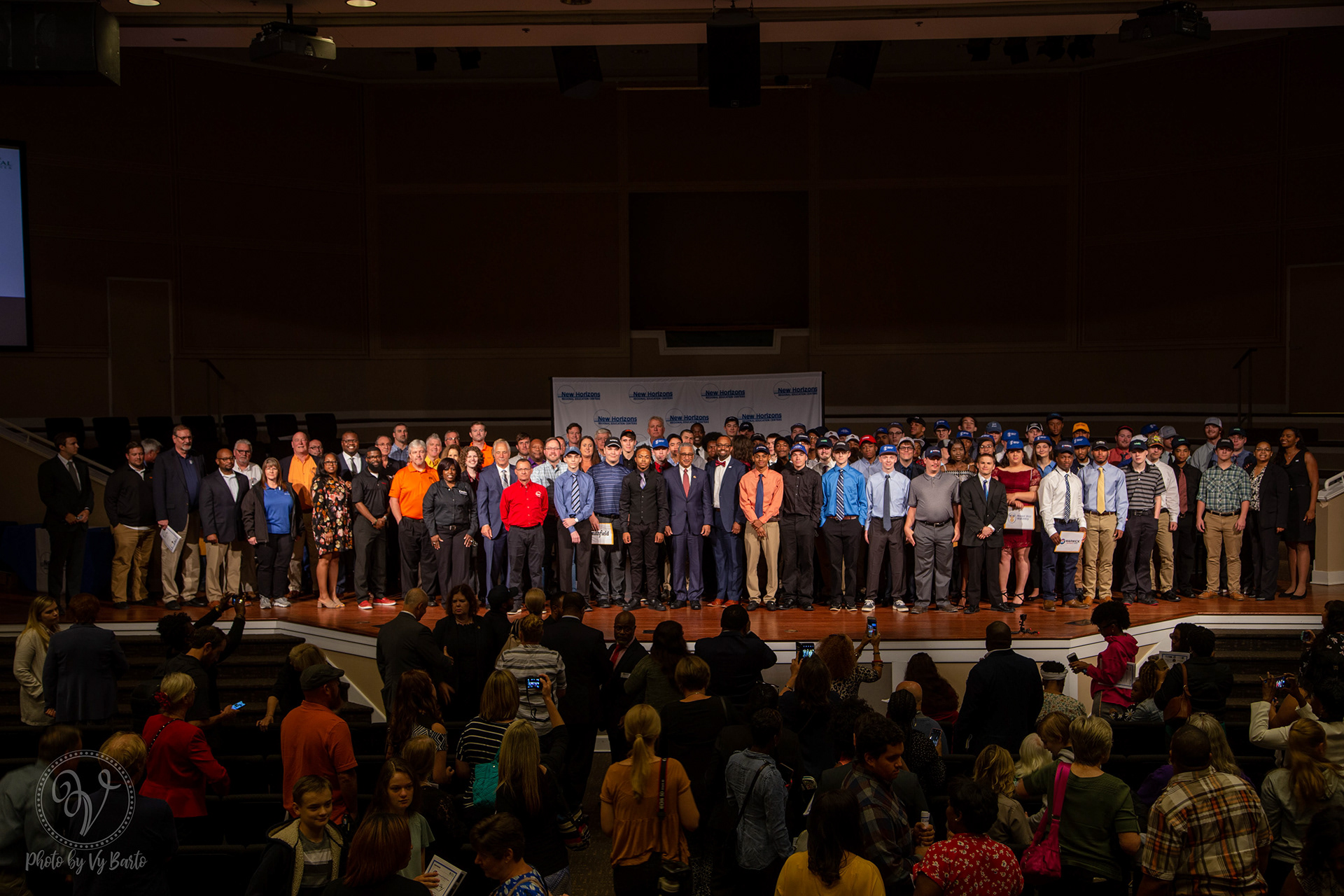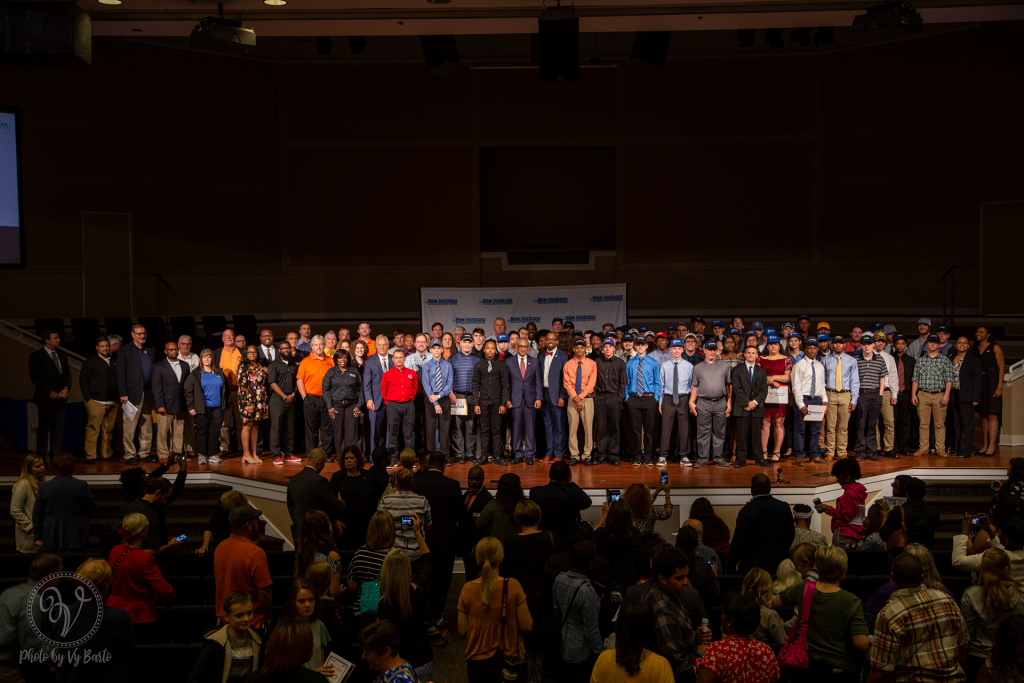 HAMPTON, VA – On May 14, 2019 at 10:00am at Liberty Baptist Church in Hampton, VA the New Horizons Regional Education Centers' (NHREC) Advanced Technical Careers Academy (ATC) recognized over 67 students from 30 local employers who have pledged to hire and retain these graduating high school seniors. Last year 8 local employers hired 35 students and retained 25 over a course of a year. The Class of 2018 graduates will be recognized as well. This is the 2nd annual "Signing Day" that New Horizons has hosted and the program has tripled in employers and candidate participation in one year. These graduating seniors have a unique experience that allows them to gain full-time employment with Hampton Roads leaders in the Automotive, Manufacturing, and Construction industry making anywhere between $10-$28/hr. This is why the program has been coined as the "Good Life Solution" Program.
"These incredible employers agreed to join the Good Life Solution – Transition to Employment program on the principle that they owned the hiring decision. This combined with their desire to recruit and hire the best young talent they could find; these companies now believe the ATC Academy (Automotive, Construction and Manufacturing) is one of their best sources for their talent needs", says Casey M. Roberts, the NHREC executive director. "Now we can see the true results of our 2-year program, and we know the model works and will be expanding both the size of the pool and the number of employers in 2019-2020."
According to Danny Barto, TMG Program Manager, "Our company has been working with employers across the country to improve their team's business performance. The most successful companies are those who do not fall victim to the 'you just cannot find good people these days' but recognize they have to do something different to attract and retain the right talent. The employers who accept they "own" this critical challenge is winning and winning BIG. This is not the end but the beginning for these employers who know it is not how many they hire but how many they keep as engaged productive employees for many years to come."
"We want talent for life at Walsh Electric and the New Horizons program is a great way to help us meet this goal. This program has helped us build a better business in so many ways and we look forward to continuing our partnership as it grows" said Bill Walsh, Treasurer of Walsh Electric. In 2020, the "Good Life Solution" will add more programs to expand the number of pre-screened candidates to the hiring pool. These programs are Cyber Security, Computer Networking and Programming & Plumbing/Pipefitting.
On June 24, 2019 from 10:30 AM– 12:30 PM at the New Horizons Regional Education Center Good Life Solution Kickoff Meeting will take place where we will roll out the 2019-2020 program along with orienting new employers. If you have any questions or want to learn more about the ATC Academy's Good Life Solution Program please contact Danny Barto, ATC Academy Good Life Solution program manager at dbarto@tmgva.com / 757-272-6955.
CLICK HERE to view the full photo gallery.