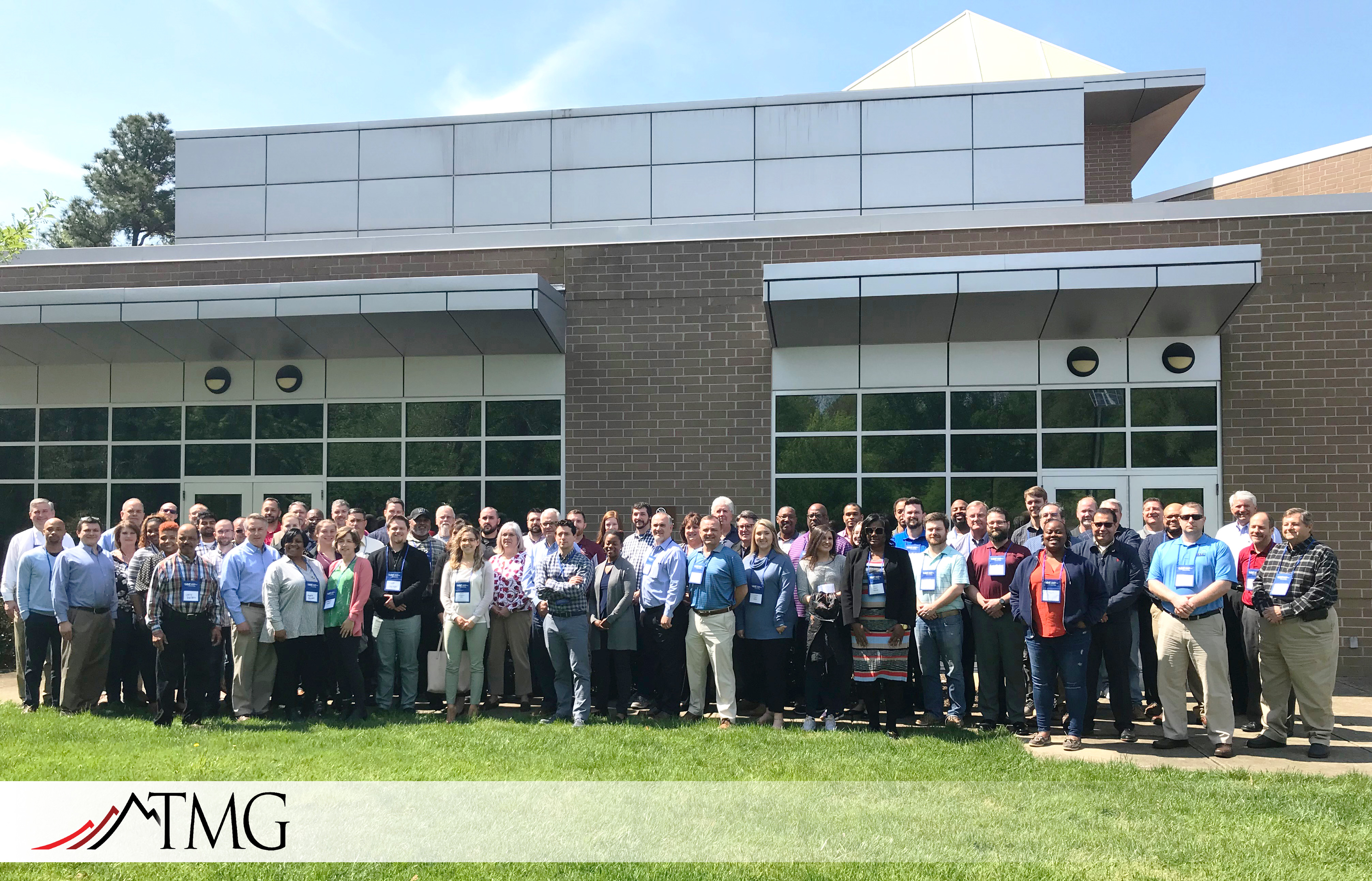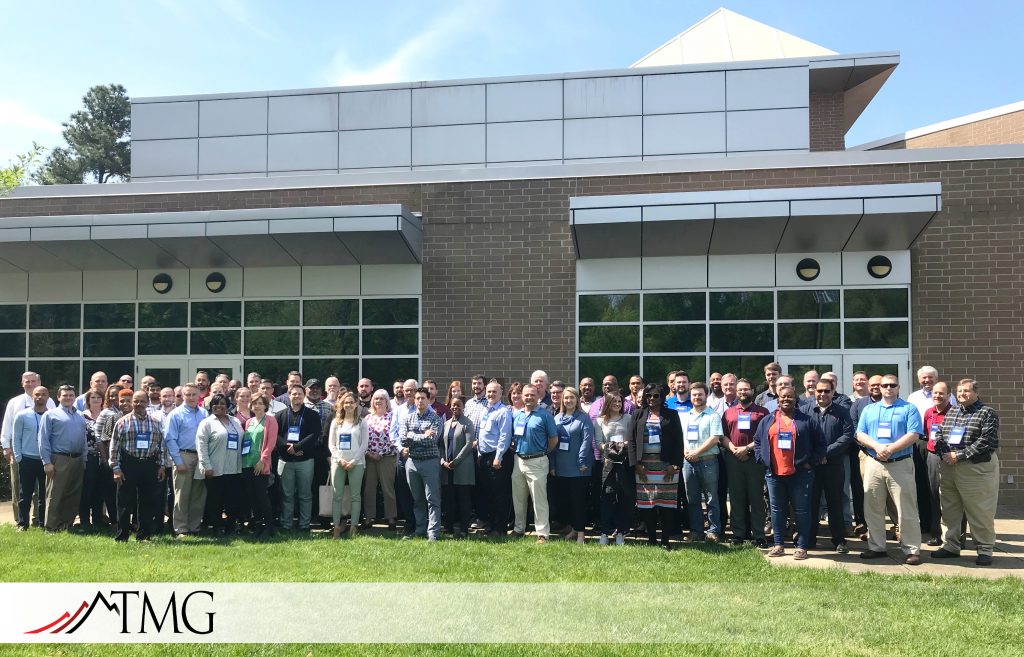 Hampton, VA – On April 17th and 18th AME conducted a two day Lean Champions Workshop hosted by Newport News Shipyard. During the two-day event the group of 73 leaders focused on High Performance Teams and Lean Six Sigma. These leaders are responsible for the CI/OPEX journey for their respective companies. Combine this with the fundamentals of Lean and Six Sigma, they learned how these tools will improve team performance.
Leaders attended the workshop from 8 different companies including Fairlead Integrated, Lochinvar LLC, Ryson International Inc., SMTC Corporation, ATI Industrial Automation, ZIM American Integrated Shipping, Right Pointe LLC, Sumitomo Corporation, and Huntington Ingalls Industries and Huntington Ingalls Newport News Shipbuilding.
With assistance from TMG, NNS-HII along with the program facilitators Joe Barto, Dale Davis, Doug Smith and special guest speakers Dannon Butts, Jason Sutton, Fred Pasquine, Gary Lawson, and Rob Hogan; all 73 leaders took the pledge– "I am a Lean Leader; My Team Plays to Win!" and having the Courage to Lead!