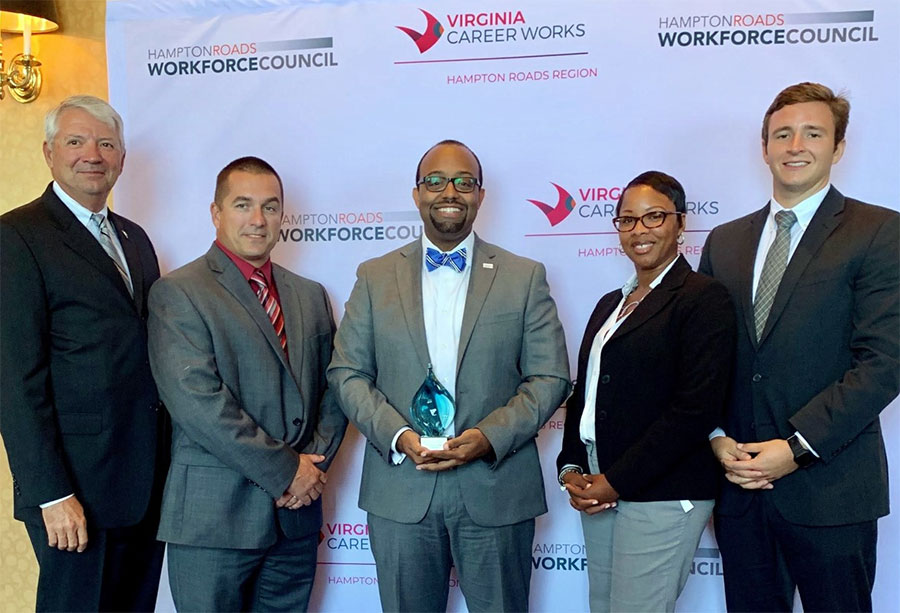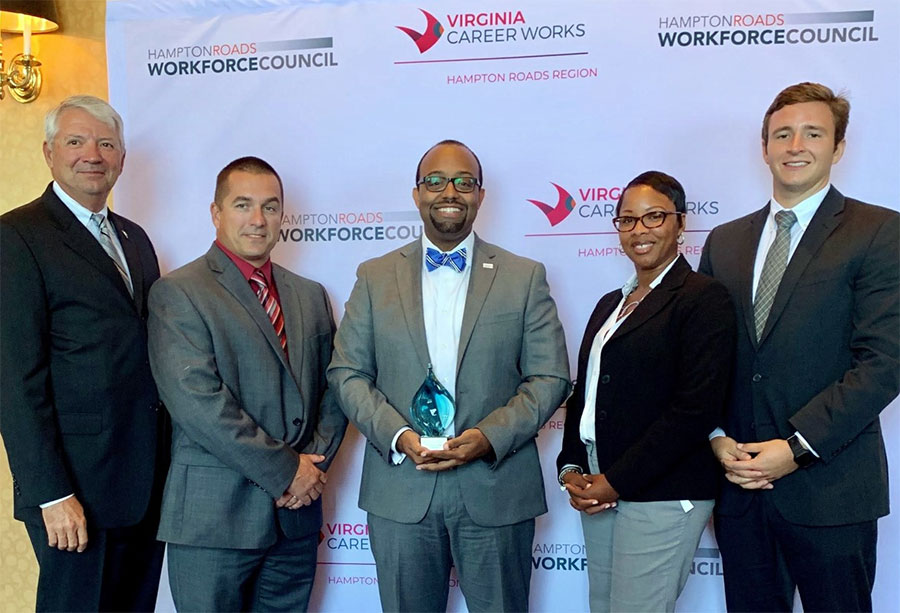 Norfolk, VA — October 2, 2019 – Good Life Solutions Wins Innovation Award!
The Hampton Roads Workforce Council in partnership with the Greater Peninsula Workforce Board hosted the Inaugural Joint Annual Meeting and Workforce Innovation Awards at the Renaissance Portsmouth-Norfolk Waterfront Hotel on Wednesday, October 2, 2019. This event highlights workforce development programs, services, and accomplishments over the past year for both organizations. At the event, 5 Workforce Innovation Awards were given out recognizing businesses, community organizations, educational institutions, and individuals for their longstanding commitment to workforce development and impact on the Hampton Roads economy.
In the Education field, New Horizons Regional Education Center was awarded the 2019 Innovation Award. New Horizons is our partner on the Good Life Solutions program connecting the dots between trade school and business, thereby providing employment opportunities for students as they graduate from their programs at New Horizons.
Present to receive the award were New Horizon's Executive Director, Casey Roberts; TMG's Danny Barto, Program Manager; TMG's President & Founder, Joe Barto; and the Principals of both New Horizon campuses: Dewey Ray, Principal of the Butler Farm Campus; and Nicole Stephens, Principal of the Woodside Lane Campus.
Kudos and Congratulations to the New Horizons and the TMG team on this award recognizing a fantastic program.
2019 Innovation Award honorees included:
– Community Based Organization – VersAbility Resources
– Education – New Horizons Regional Education Center
– Business – Ferguson
– Regional Innovator – Allfirst Industrial Contractors & Auxiliary Systems
– Workforce Champion of the Year – Amanda L. Slosson, Regional Transition Assistance Program Coordinator, Navy Region Mid-Atlantic