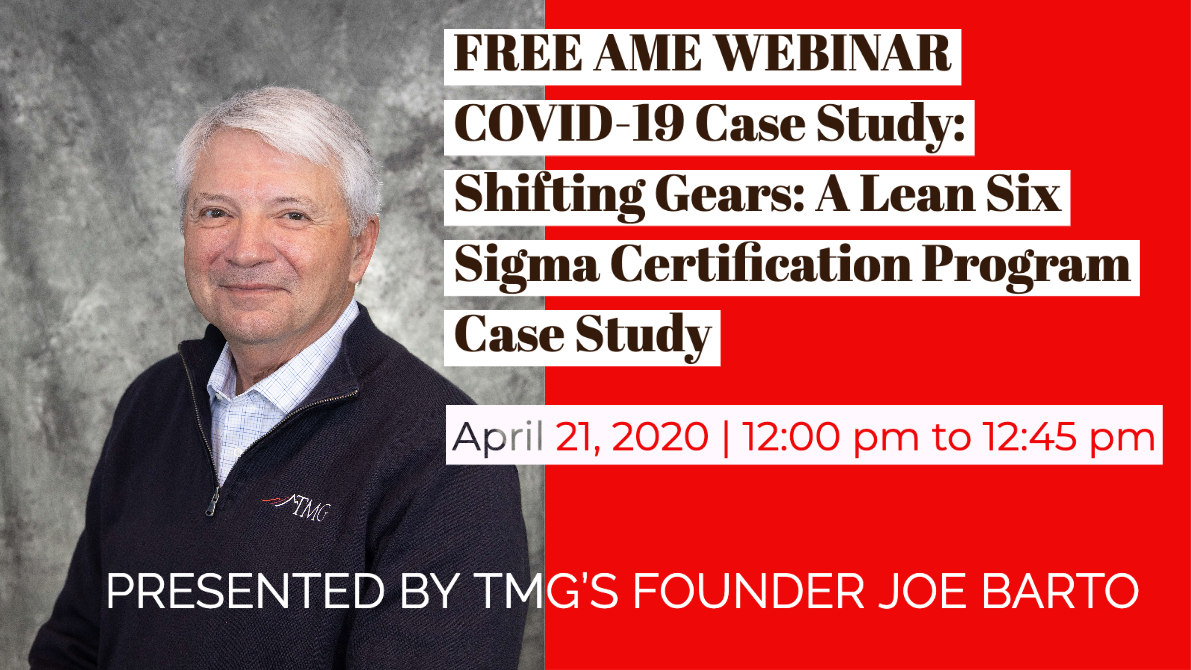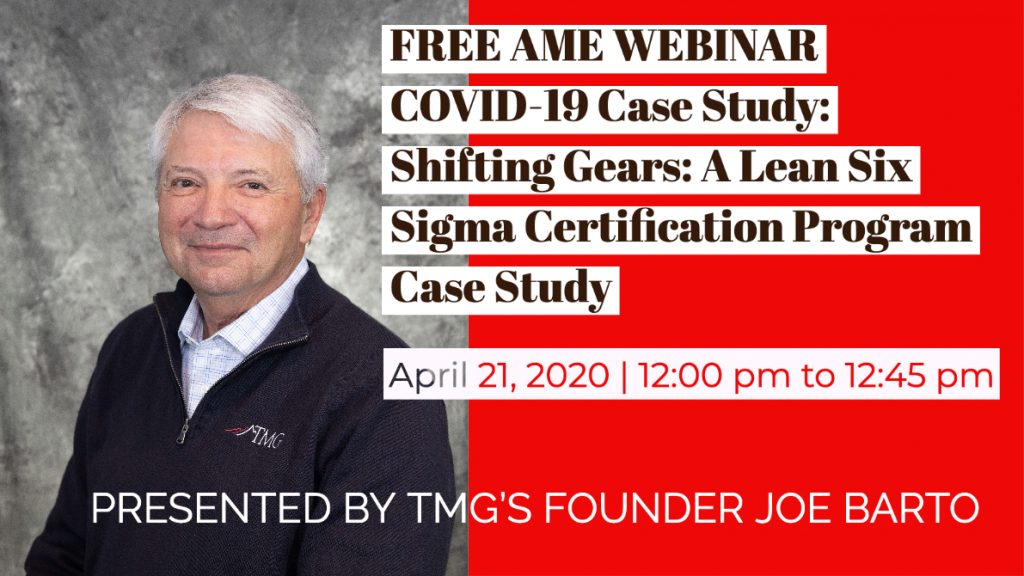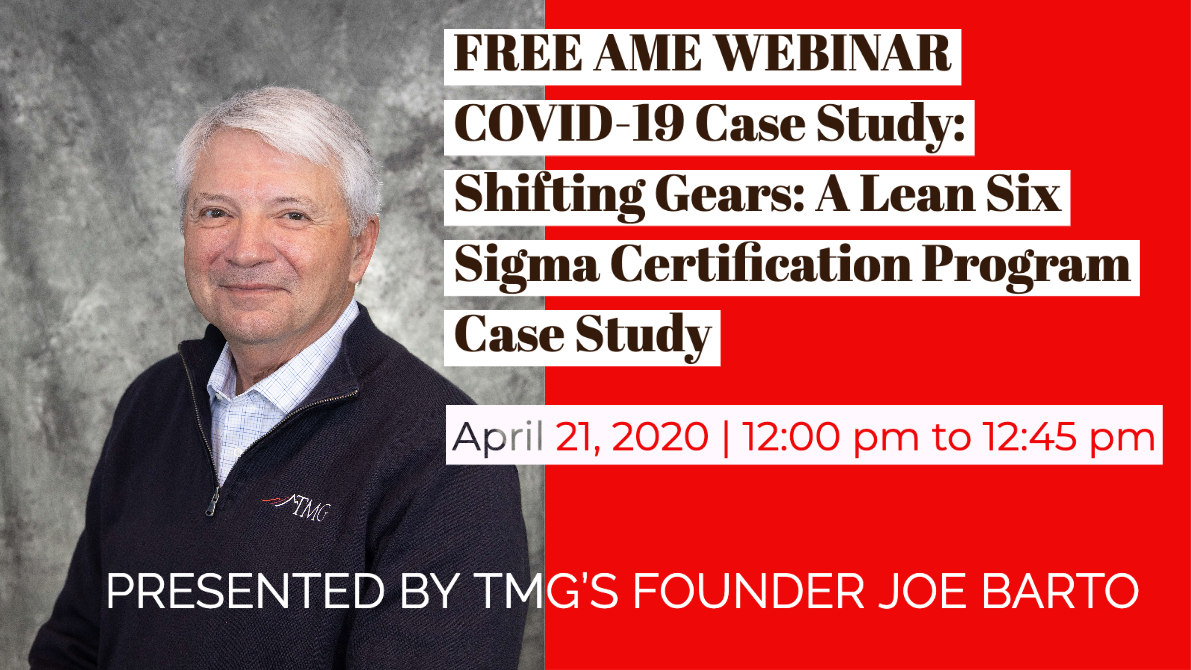 Join TMG's Founder and President, Joe Barto, as he presents this free webinar.
APRIL 21, 2020 |  12:00 PM – 12:45 PM
In life and business, we usually do not control what happens, yet we always have total control on how we handle any situation. The impact of COVID-19 on our Lean Six Sigma Green Belt Certification program – consisting of an eight-month process of planning, preparation, instruction, practical exercises, and project execution – required an immediate shifting of gears to develop a new approach which tested our leadership, our students, and our instructors. This case study will give you the courage to lead when your first instinct to delay or reschedule is replaced with how you can deliver the service better.
Source: Webinar: Shifting Gears: A Lean Six Sigma Certification Program Case Study | Association for Manufacturing Excellence