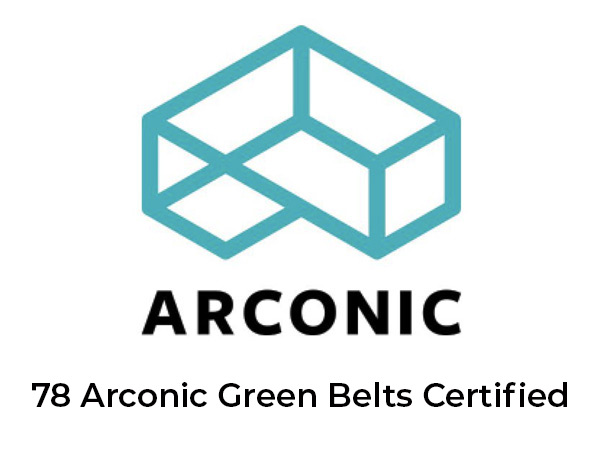 2019 was another banner year for Arconic Engines and that is in part due to their commitment to developing great leaders with a Continuous Process Improvement methodology. TMG was pleased to partner with Arconic Engines and train and certify 78 Arconic Green Belts, several of whom went on to receive their ASQ certification.
This consisted of 4 classes with participants from 10 facilities and each being 6 months in duration, culminating in the completion of a project per participant of substantial cost savings to their organizations. This effort coupled with continuing project completion by previously certified Green Belts, 157 total projects, made for a record-breaking year for Arconic Engines.
TMG is pleased to announce the continued partnership, year 7, with Arconic engines providing world class Lean Six Sigma training and project management support throughout 2020.