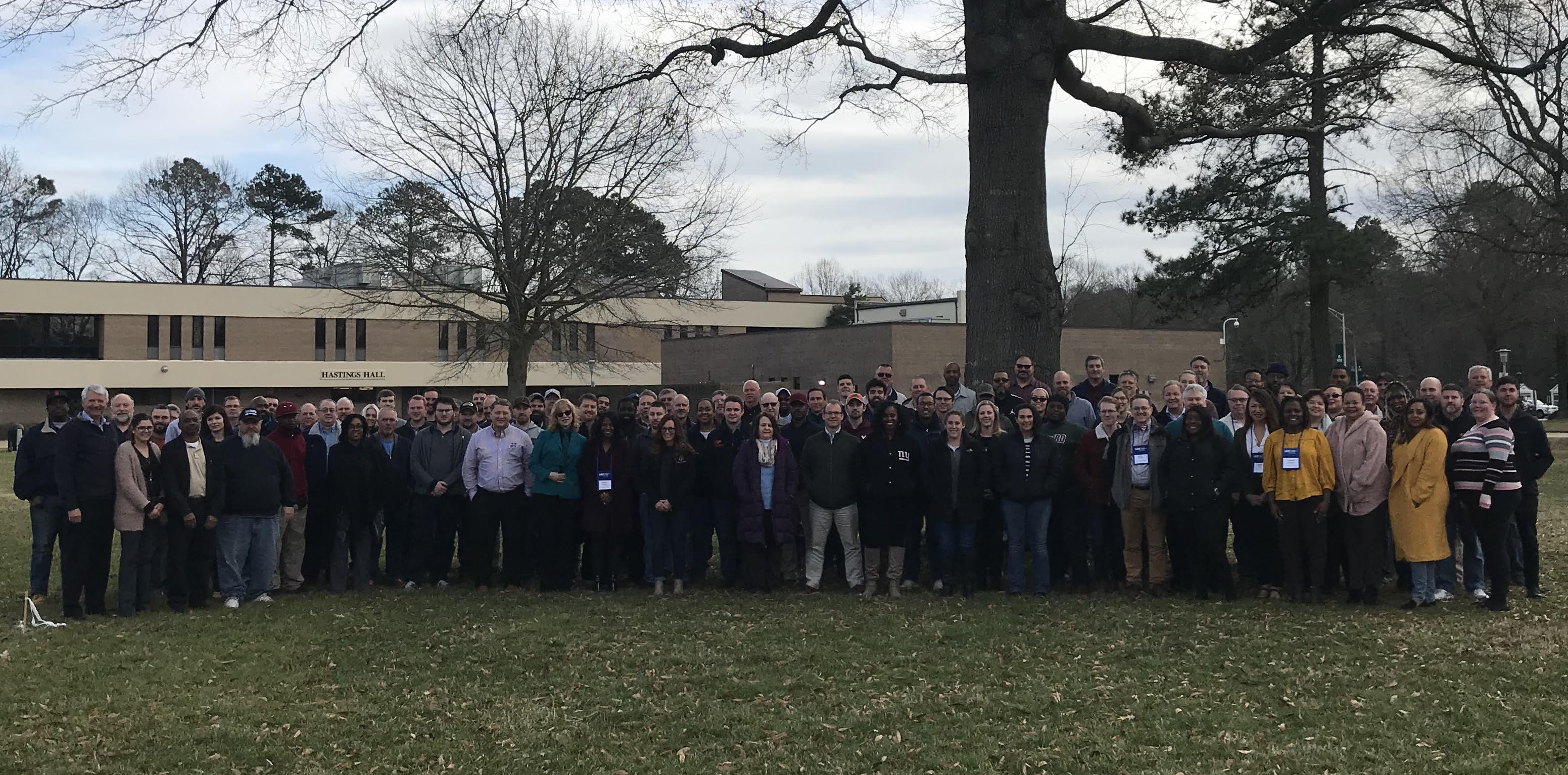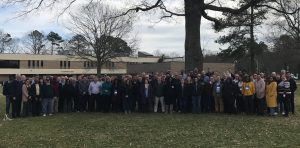 On January 28th and 29th AME SE Region conducted a two-day Lean Champions Workshop hosted by Newport News Shipyard. This was Kim Humphrey's first event as the new CEO of AME. Her previous role at Newport News Shipyard was Supply Chain Management Manager, Strategic Sourcing & Supplier Development, and because of her efforts with the help of the team at TMG, there were 102 attendees. It far exceeded our expectations and broke the record books for most attendees for this workshop.
During the two-day event the group of 102 leaders focused on High Performance Teams and Lean Six Sigma. These leaders are responsible for the CI/OPEX journey for their respective companies. Combine this with the fundamentals of Lean and Six Sigma, and Daily Problem Solving they learned how these tools will improve team performance. 
Leaders attended the workshop from 3 different companies including Yokohama Tire, and Signet Marketing, as well as Huntington Ingalls Newport News Shipbuilding. 
With assistance from TMG, NNS-HII along with the program facilitators Joe Barto, Doug Smith and special guest speakers Dannon Butts, Jason Sutton, Fred Pasquine, and Bill McHenry; all 102 leaders took the pledge– "I am a Lean Leader; My Team Plays to Win!" and having the Courage to Lead!