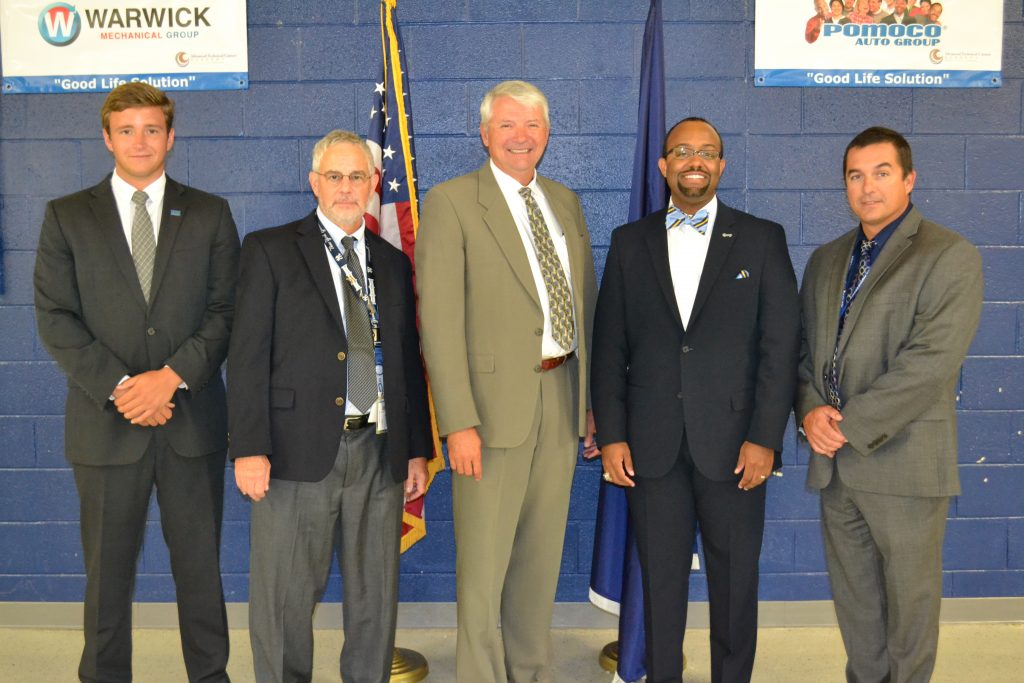 August 30, 2018—Hampton, VA- Year 2 of the Good Life Solution Program was kicked off at the New Horizons Regional Education Centers Butler Farm Campus to continue the mission to energize the local economy by creating a ready to learn entry level workforce pipeline enabling employers to re-capitalize their workforce through recruiting, hiring, training, and retaining NHREC CTE Completers.
1 Employer, 1 Job, 1 NHREC Graduate at a time.
24 Local Employers in the Manufacturing, Construction, and Automotive Industries not only attended the meeting but pledged to become 2018-19 Employer Partners, more than doubling the Employer pledge class of 2017-18. The success of this program spurs from the substantive and meaningful EMPLOYER PARTNERSHIPS that will help to create a customized CTE training experiences, based upon the local employer's entry level job requirements. The focus is on THE EMPLOYERS.
The 1st year of the program resulted in 8 employers hiring 35 candidates from the Advanced Technical Careers Academy. In addition to recruiting and hiring more candidates this year, these 8 employers also now have the responsibility to KEEP their New Hires for at least 1 year and to allow the GLS program management team access to the new hires to collect feedback on their job experiences and feed it back to their individual employers so that improvements can be made.
The Program Kickoff was closed out by a big announcement from the newly appointed Executive Director of New Horizons Regional Education Centers, Casey Roberts. Mr. Roberts showed the world that he is "All-In" on the Good Life Solution Program by pledging to hire 1 candidate himself to work for NHREC. In Mr. Robert's words, "If I am not willing to hire one of my Seniors, then why should I expect any other employers to be willing to hire my seniors." This is a great example of Mr. Robert's "lead by example" mindset and shows why New Horizons is so lucky to have him as the new Executive Director.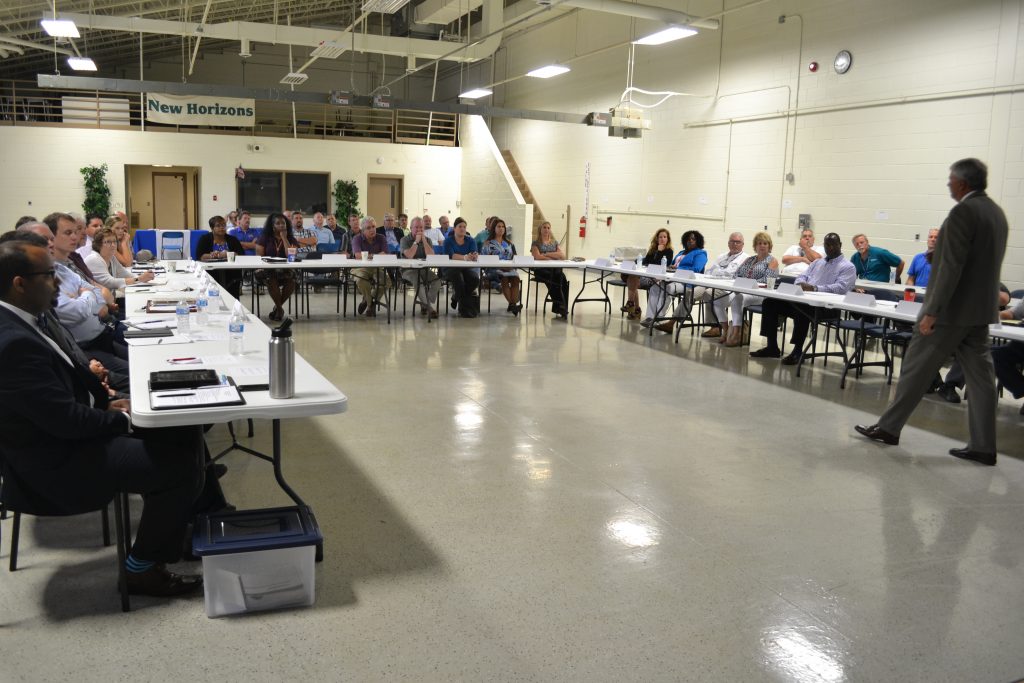 The following is a list of the 2018-19 Employer Partners:
| | |
| --- | --- |
| New Horizons Regional Education Centers | Continental Automotive Systems |
| Liebherr | Canon |
| Newport News Shipbuilding | Vicom |
| Comfort Systems of VA | Fairlead Integrated |
| Ritchie Curbow Construction | SkillCraft |
| Wynne Ford/Volvo | Campostella Builders & Supply Corp |
| Ball Corporation | IMS Gear |
| The Roofing Company | Warwick Mechanical Group |
| M&R Sheet Metal | Bryant Contracting |
| Arconic Hampton | Walsh Electrical |
| Bay Electric | Plasser American |
| Art Newsome | Coxton's Collision Center |