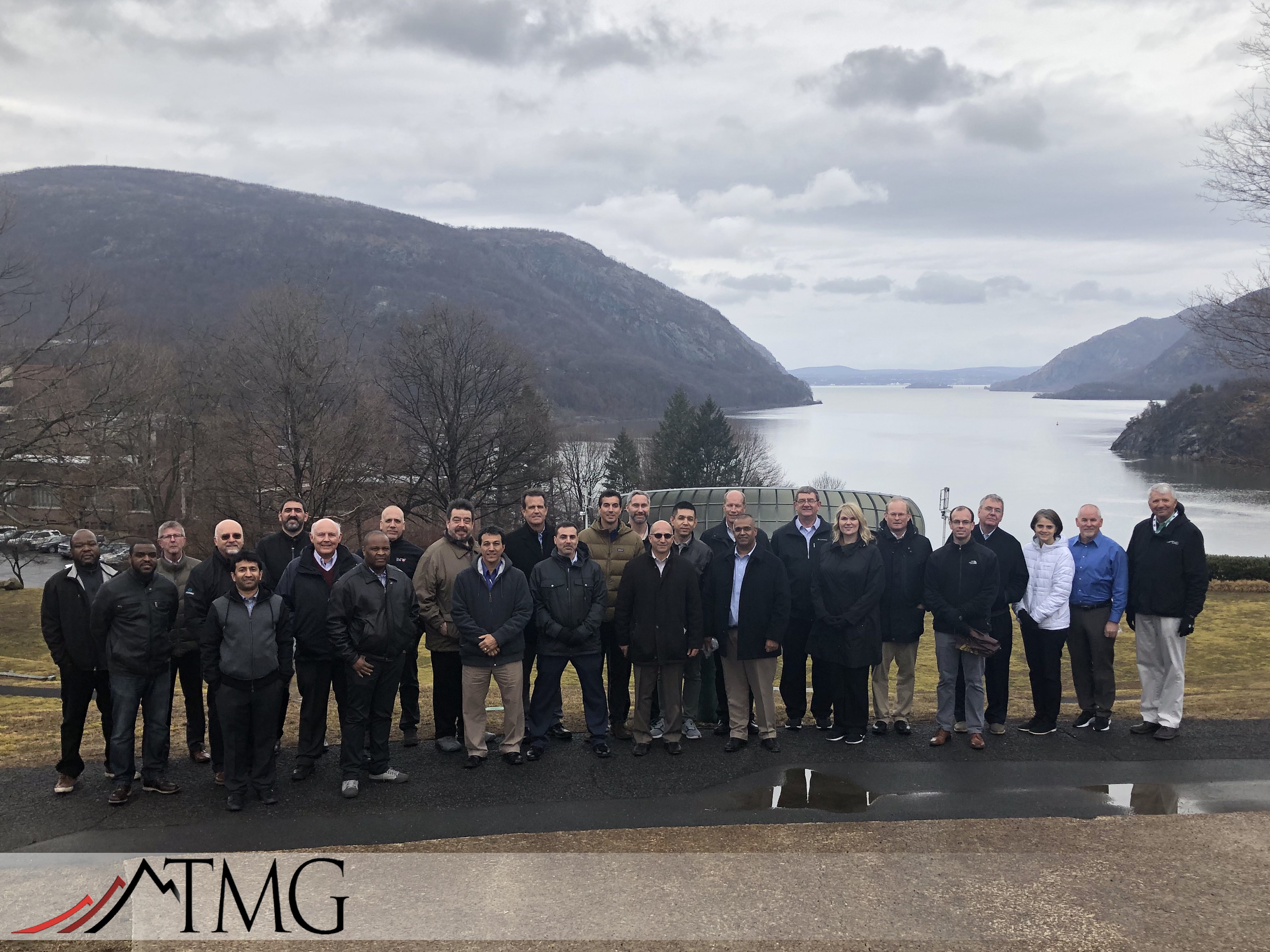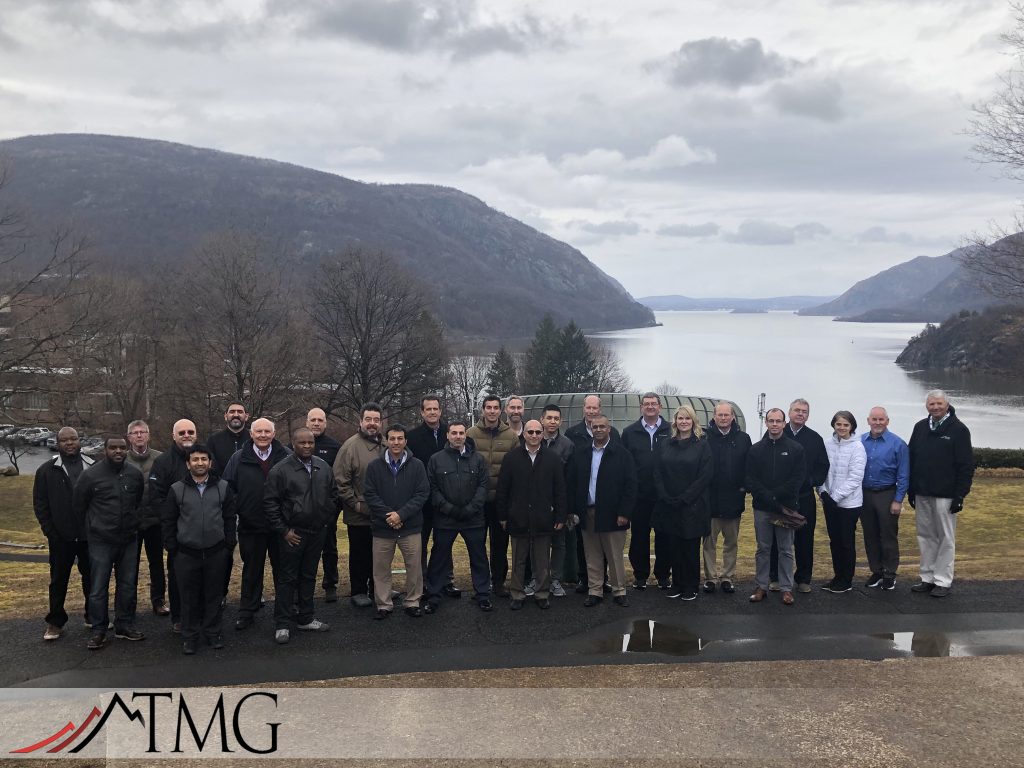 West Point, NY – From March 20-22, 2019 twenty-five Leaders from Arconic, Lisi Aerospace, and AERCO/Watts joined the TMG team at West Point to benchmark how each other and West Point identifies, trains, and develops Leader to achieve perfection. Using the principles and best practices from the world's premier Leader Development institution, the experience supplied techniques, leadership tool kits, and principles to both identify and develop high-preforming leaders to improve their business performance.
The event culminated into a pledging ceremony, where each attendee pledged, I am a Leader. My Team Plays to Win! The charge was best articulated by a previous attendee, Chad Fay, who encouraged our newly graduated class by saying,
"Congrats on achieving this milestone and taking the pledge, "I am a Leader. My Team Plays to Win". That statement is so simple, yet very powerful. It identifies you how you and your team operate as well as sets the tone for expectations and a strong commitment to continuous improvement from those who are and will be engaged."
Joe Barto, Founder and President of TMG, Inc., and 1978 graduate from West Point led the benchmarking and planning experience along with Steve Spear, author of The High Velocity Edge and senior lecturer at MIT Sloan School of Management, addressed the group with a compelling presentation on what it means to successfully plan ahead in business.
It is an amazing event and I was overwhelmed at the enthusiasm, focus, and intellectual curiosity displayed by the attendees as they grapple with this critical challenge to the future of their business. At West Point, they believe that Leaders are the bridge to the future of the US Army. Now these business leaders understand the same and how comprehensive and critical the "thinking hard" piece is to building their system.
Invitation requests are now open for next year's event on March 18-20, 2020.