AME Southwest: Driving Results Through People
August 21 @ 7:30 am

-

August 22 @ 12:00 pm

DESCRIPTION
Leader Powered Lean: A Heartbeat Leader's First Workshop
This workshop will teach attendees high performance team theory, share lessons learned and best practices, and generate a rich learning environment to help any team improve their business performance. What do lean best practice companies have in common? "Heartbeat" leaders whose performance is the leading indicator of the core business metrics: team engagement, cost, schedule, quality and safety.
We call them different names like foreman, charge nurses or team leaders, but they serve the same key roles–regardless of location. They get the job done! If they have a good day, everyone has a good day, and if they have a bad day, then everyone has a bad day. This workshop will shine a spotlight on how to identify, train, prepare and develop heartbeat leaders so that their first day is a performance day and not a "let's see how this goes day." Ultimately, these leaders lead dream teams who understand that improving workforce productivity means lowering labor cost while increasing revenue, thus taking care of the team out of increased profit.
"Most people consider management as the leaders of a company without realizing the true leaders are those on the front lines; the supervisors who are in a position to make major impacts in performance. Heartbeat Leaders reveals the importance of first line supervisors, the reasons we inhibit their potential and the realities of employee engagement. This course is essential for those who want to implement lean and improve productivity."
Scott Spooner – Vice President of Operations, OsteoMed, L.P.
---
HOST COMPANY
Goodwill Industries of San Antonio
Serving the community since 1945, Goodwill San Antonio is a non-profit social enterprise whose mission is to help change lives through the power of work. Goodwill San Antonio provides education, training, and career services to empower youth and adults with life barriers to secure their future through meaningful employment. Revenue generated through the agency' retail stores, clearance center, online auctions on shopgoodwill.com, and contracts with the U.S. government and local municipalities, provide funding for workforce development programs designed to transform individuals, families, and the local community.
In support of its mission, Goodwill San Antonio also focuses on environmental stewardship and sustainability having diverted 14.6 million pounds of unsold donated goods from landfills. Donated goods are given a second life through reuse and recycling initiatives such as the Electronics Recovery Program where donated electronics are responsibly handled, recycled, and repurposed to provide access to technology and digital literacy education.
In 2017, Goodwill San Antonio trained more than 550 people for high-demand careers; placed more than 2,900 people in meaningful employment; and directly employed more than 1,400 individuals, many whom had a disability or faced other barriers.
To learn more, visit www.goodwillsa.org
---
PRESENTERS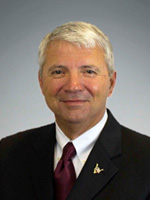 Joe Barto
Joe Barto is the founder and president of Training Modernization Group, and a leading expert in analyzing, designing, developing and implementing leader performance improvement systems. Barto will facilitate the workshop along with two best practices applications from Dean Foods (distribution), and M2 Global (manufacturing).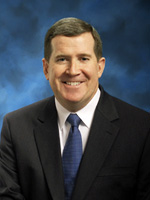 Kevin Bergner
Kevin Bergner, President and CEO for San Antonio Goodwill Industries, is responsible for leading the agency in all areas to include the development of the organization's vision and strategic plan. Bergner is a retired Army Major General, as well as former Chief Administrative Officer at USAA. Kevin has proven experience in strategic planning, leadership development and transformational management.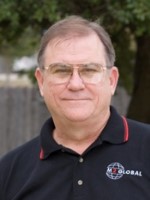 Doug Carlberg
Chairman and CEO of M2 Global, Inc. He has more than 30 years of experience in operations management in the commercial  and defense industries. His areas of expertise include directing all lean manufacturing aspects of product development, production, supply chain management, sales, and service. The recipient of numerous awards for excellence in manufacturing, he served as past president of the SW Region of the Association for Manufacturing Excellence and is on the advisory board for the Shingo Institute for the Shingo Prize.
---
AGENDA
Tuesday, August 21, 2018
7:30 a.m.   –   8:00 a.m.   Registration and continental breakfast
8:00 a.m.   –   8:15 a.m.   Welcome and introduction – Doug Carlberg, AME Southwest Region
8:15 a.m.   – 10:00 a.m.   Is Perfect Possible? High Performance Teams:  Theory and best Practices; What Does Right and Wrong Look Like? – Joe Barto
10:00 a.m. – 10:15 a.m.   Break
10:15 a.m. – 12:00 p.m.   The high performance team tool kit: Part 1 (Homework assignment: Expectations and best/worst)
12:00 p.m. – 12:30 p.m.   Lunch
12:30 p.m. –   4:00 p.m.   Goodwill Industries: Kevin Bergner, CEO and Goodwill Industries Benchmarking Tour
4:00 p.m.                          Facilitated Benchmarking Tour Lessons Learned and Best Practices:  Joe Barto
5:00 p.m.                          Adjourn
Wednesday, August 22, 2018
7:30 a.m.   –   8:00 a.m.   Breakfast
8:00 a.m.   – 10:00 a.m.   Review of day 1 / The high performance team tool kit:  Part 2
10:00 a.m. – 10:15 a.m.   Break
10:15 a.m. – 11:00 a.m.   Team performance assessment analysis exercise – Joe Barto
11:00 a.m. – 11:30 a.m.   The courage to lead the lean journey – Joe Barto
11:30 a.m. – 12:00 p.m.   Pledging ceremony- Joe Barto, Doug Carlberg, & Kevin Bergner
12:00 p.m.                        Adjourn
---
PARTICIPANT BENEFITS
Explore new ways to engage your workforce.
Implement a leader development system at your organization.
Discover best practices from host company leaders.
Understand the connection between engagement and increased productivity.
---
WHO SHOULD ATTEND
Leadership teams
General managers
Senior leadership and heartbeat leaders are encouraged to attend together, learn and create an improvement plan to take home to their business.
---
OTHER REGISTRATION INFORMATION
You can become an AME member during the registration process for $150 per year and obtain the discounted AME member rate for this event. Your membership will also entitle you to a registration discount for all future AME conferences, seminars, workshops and webinars for one year. Additionally, you will receive a subscription to the award-winning Target magazine and much more.
Payment or purchase order must be received by the AME office five days prior to the event start date. If no payment or PO number is received, you will be asked to pay with a credit card or check at the event before entry.
Cancellation Policy: Enrollment fee less a $100 non-refundable registration charge will be refunded up to one week before the event. Substitutions may be made up to three days prior to the start of the workshop.
Notes: This event may be cancelled by AME for any reason. AME is not responsible for incidental costs incurred by registrants. By registering for this meeting, I hereby acknowledge and agree that AME or its agents may take photographs of me during events and may use those photographs for AME's purposes, including but not limited to news and promotional purposes, without further compensation to me.